Just bought both products from James CCNC.com, and it was suggested I do a journal to discuss my experience with these products. I do have a bit of stimulant intolerance so I am starting out with less than the recommended dosage.
First some info on the products
JACKED - is a pre workout product that gives you strength and endurance and focus for you workout. This I need since I train in the A.M. For a more comprehensive description,
see Jacked
PowerFULL - A few of the specifics below, to read more
see PowerFULL
Scientifically proven to increase natural Human Growth Hormone (HGH) production by at least 221% in just one dose!
Significantly increase natural Testosterone production by at least 53%!
Dramatically increase quality of sleep.
Significantly increase endurance
About me, 5'3 with about 40 lbs to lose before I can compete. Not sure of the real number since I have competed before, so that is just and estimate. I train at 5:00 AM every day and work with Sully.
Here is a lower body before shot, more images to follow next few posts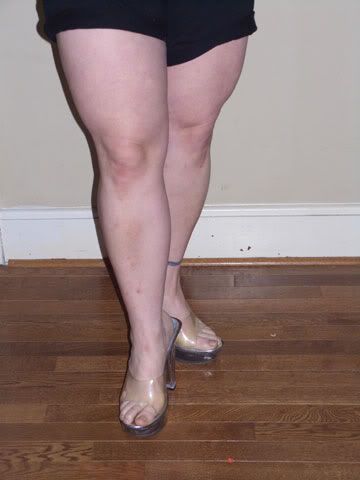 Starting tomorrow I will post dosage and experience and at the end will post after shots.