Work starts up Monday...Sitting is going to be difficult I know it. But I have to go back mentally. One more day in the house I am going to start to go crazy!!!
I just put an ad in the paper to sell the pups. They are only 4 weeks but I would like to have a deposit on all of them by 6 weeks.
Here is my Blythe and her daughter two days ago when they came over...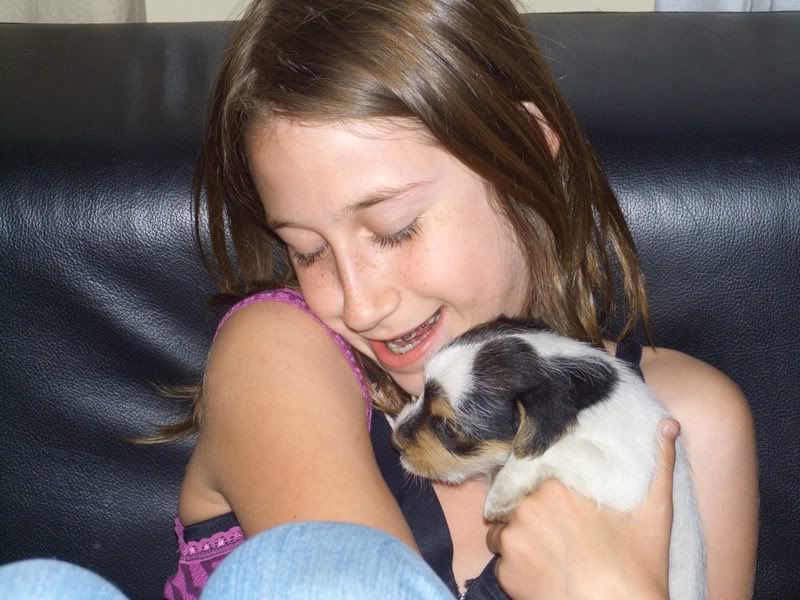 Here is Randi's daughter the next day...
Here is Randi as well....